"Since we started working with Flux in November 2015, we've had a hugely refreshing experience that shatters our traditional understanding of working with IT partners."
David Winter, Head of Powershop UK
Smart solutions for evolving regulatory challenges.
We understand the demands and challenges of maintaining evolving regulatory privacy and security standards. Flux proudly delivers proven tooling with an eye to the energy future.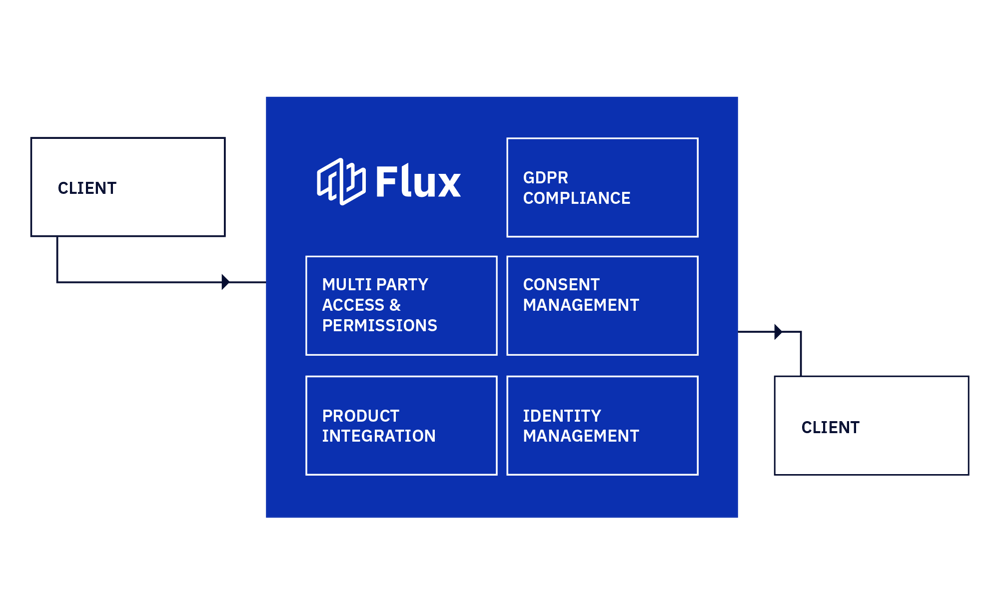 What could this look like for your business?

GDPR compliance
Flux understands the intricacies of working within a GDPR regulated zone, and brings a future-focused lens to best-in-class GDPR compliant development. If you're entering a new market or reviewing your compliancy, Flux can help you meet your regulatory requirements.

Consent management
In an evolving regulatory environment, acquiring and managing consent for an increasingly complex, data-driven environment shouldn't restrain innovation. Consent management for energy retail is baked into Flux software, wherever you're based in the world.

Identity management
Using modern software practice reflective of today's security standards, Flux can help you design and deploy an identity management solution appropriate for your business, whether for single party access, or many.

Multi party account access
Flux securely caters to business or household consumers that require multi-party account access, allowing clients to reach new markets or satisfy existing customers.

Your use case here...
Whatever your goals, Flux can lean on experience and work with you to bake privacy and security solutions into your product.
Talk to us
Deep dive - privacy
Privacy and security at Flux.
Through regular auditing by a third party, Flux's ISO27001 certification offers our clients assurance that we have our information security risks under control. Recognising that security is an on-going exercise, we have regular security pen tests, and external reviews of our security systems. We leverage Amazon's best of breed security technologies through AWS to keep our systems and our clients data secure. With a single-tenant SaaS model, we enforce strong boundaries between our client's data and compute resources.
Read more