Software that operators love to use
Satisfied operators means happy customers. Flux is the software solution behind multiple service award winning energy retailers.
End-to-end customer management solution
Get a single view of you customer, no matter what stage of the journey they're at. Flux's operator tools allows staff to see all required data points in a single screen, simplifying processes and streamlining workflows.

Industry process automation
Using high quality event streaming, Flux automates standard industry processing to free operators from repetitive and time consuming manual tasks.

Complex role management
Handle complex, C&I and residential customers in the same place with clear roles and responsibilities. Our parties and role models enable clear authority and security for complex accounts.

Centralised customer view
One view, everything you need. Save your operators from shifting between programs and get a system with all the necessary data and actions in one, easy to follow place.

Integrated sign up experience
Flux's integration approach allows you to connect your front end tools to a smart customer management system. Whether it's a join form, promotion or customer interface, our tools integrate with ease.
Modern tools for more efficient workflows
Front and back office employees learn a single, modern system and get a single-view of all customer engagement data points. Our intuitive UI allows new team members to quickly come up to speed with the processes required to support large volumes of customer requirements with ease.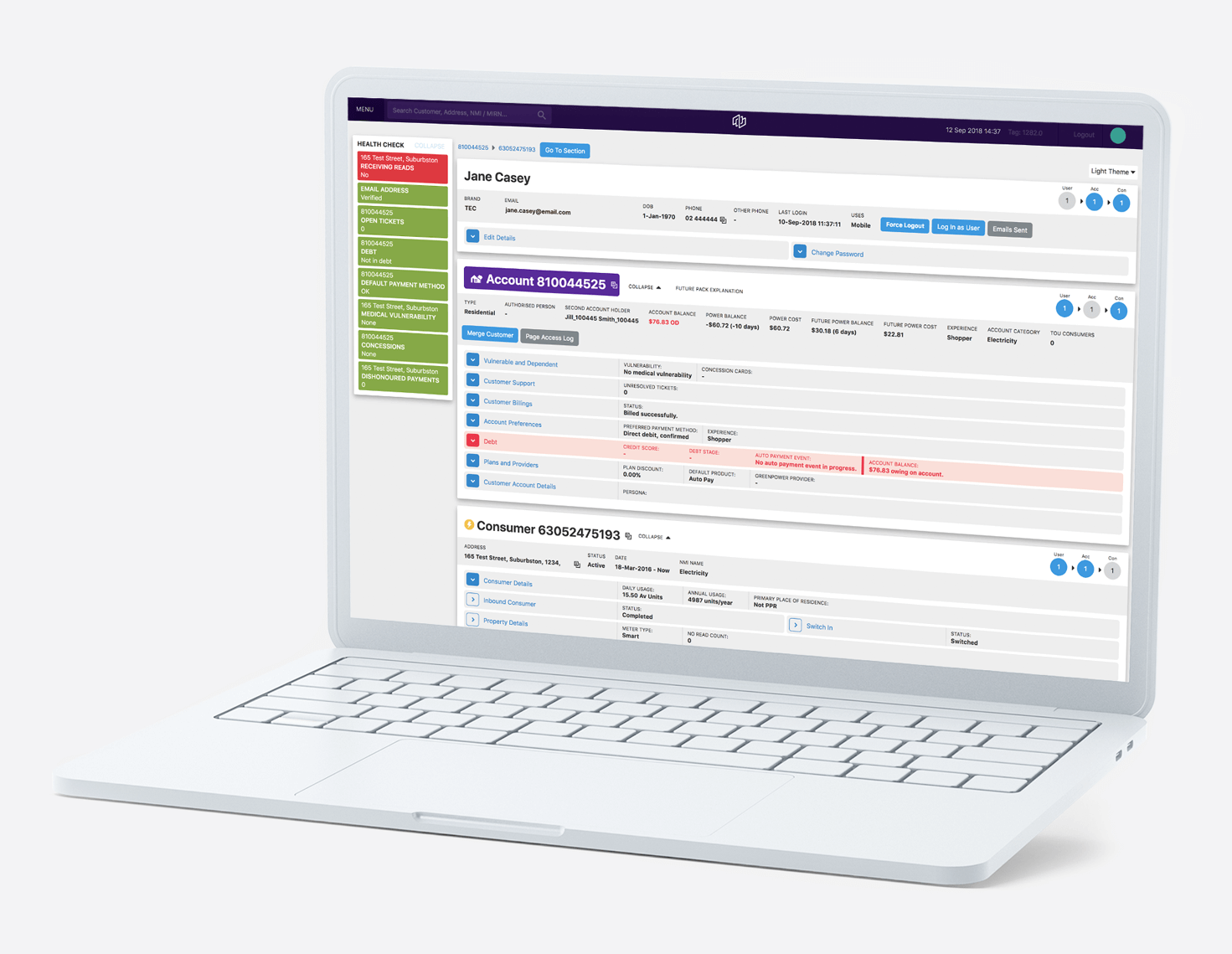 Case Study - Sainsbury's
Speed to market with Sainsbury's Energy
Former Flux client, Powershop UK, wanted to extend its customer book via a White Label partnership with the Sainsbury's grocery chain. Using Flux's ability to support multiple brands in a single instance, including a reskin of the web and mobile apps for Sainsbury's customers, Powershop was able to propose a market leading launch pathway to its new partner. From contract to having the first customer onboard was a mere 11 weeks, exceeding even Powershop UK's expectations.
Ready to get started?
Need to reduce cost to serve, retain top talent, and improve operator accuracy? Talk to Flux about how we can help you achieve your goals.

Contact our team →