Build your solution with the Flux offering
Energy innovation built on sophisticated billing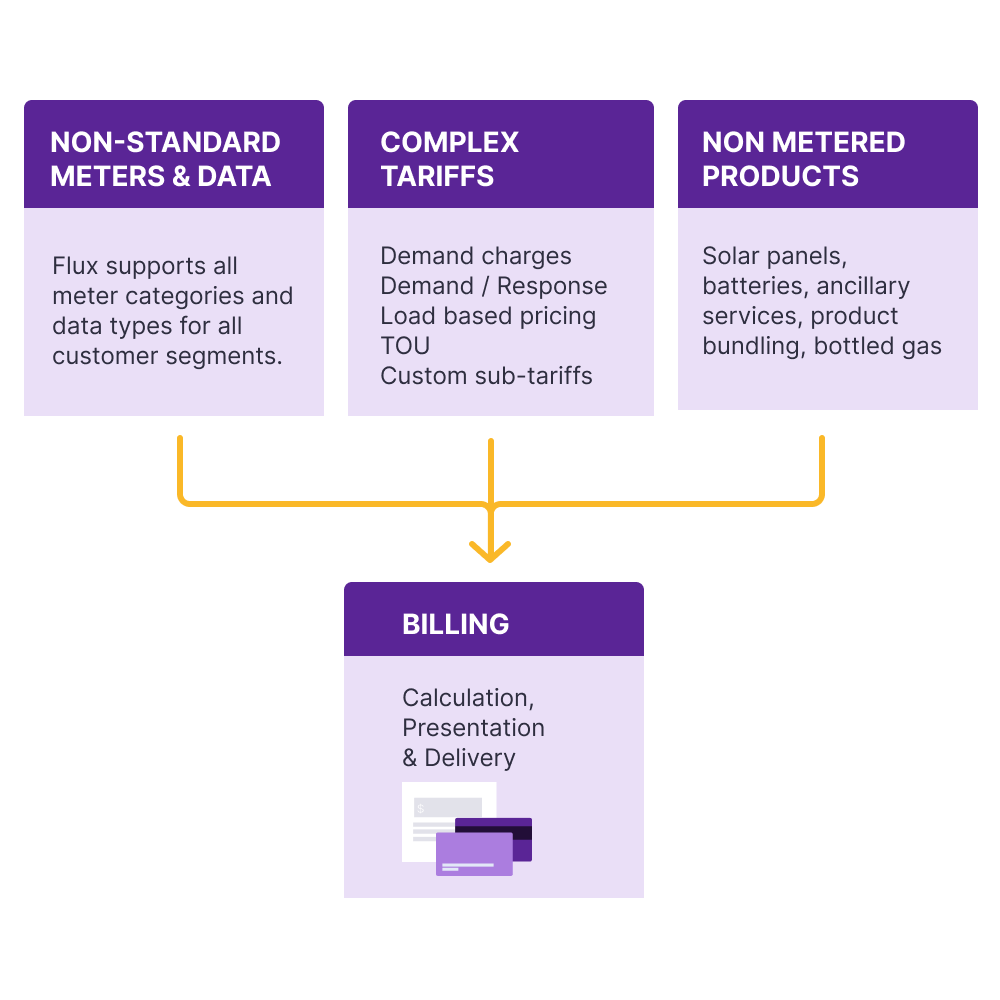 Complex Billing
Smart meter native, Flux's Complex Billing accelerator enables you to bring advanced propositions to market faster. From commercial & industrial tariffs, to flexible TOU pricing and non-metered products, Flux's Complex Billing engine is built to handle the volume and diversity of data demanded by today's energy ecosystem.
Through smart integration, Complex Billing can either be deployed in parallel with your existing infrastructure, or as a system replacement.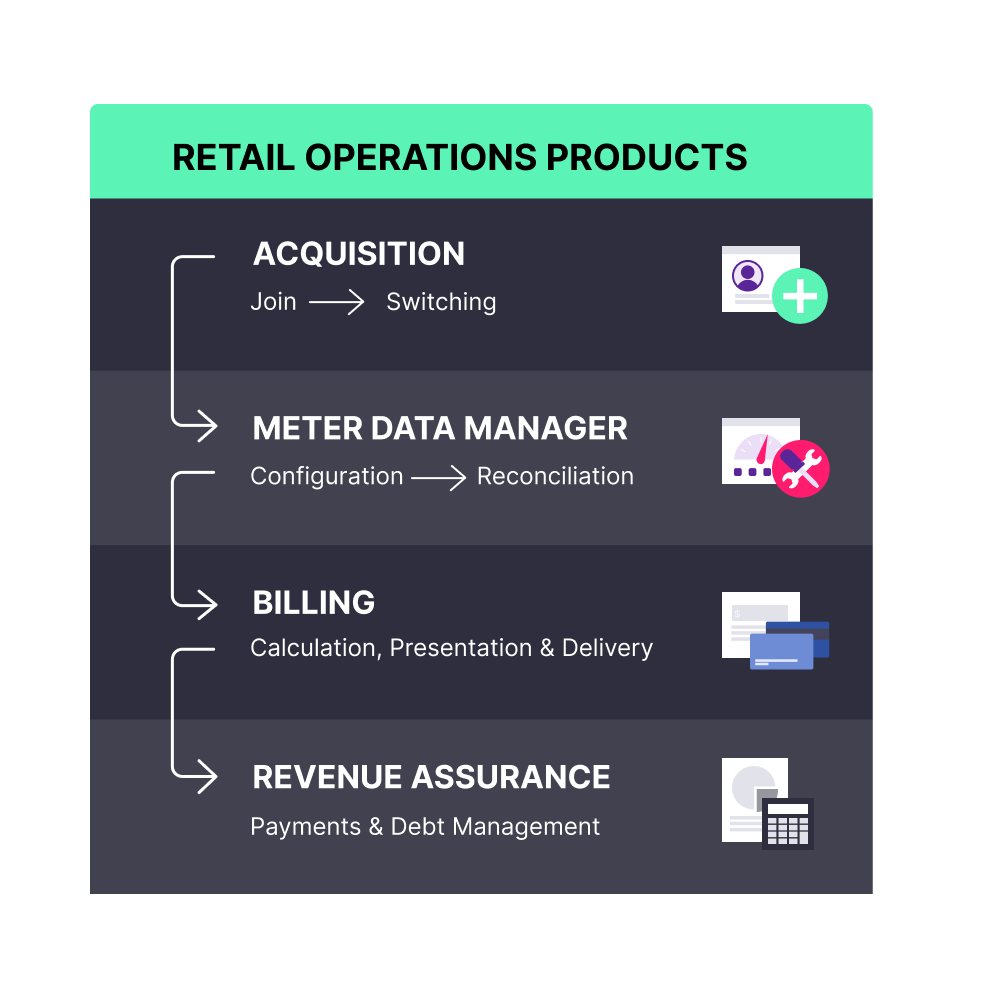 Retail Operations
Flux enables high-efficiency retail operations. Our automated solution powers fast and accurate acquisition, meter data management, billing, and revenue assurance modules through the full customer lifecycle, reducing your cost-to-serve. Operators also enjoy a full customer view for quick, high-quality customer service.
Flux's Retail Operations modules can be purchased together or individually.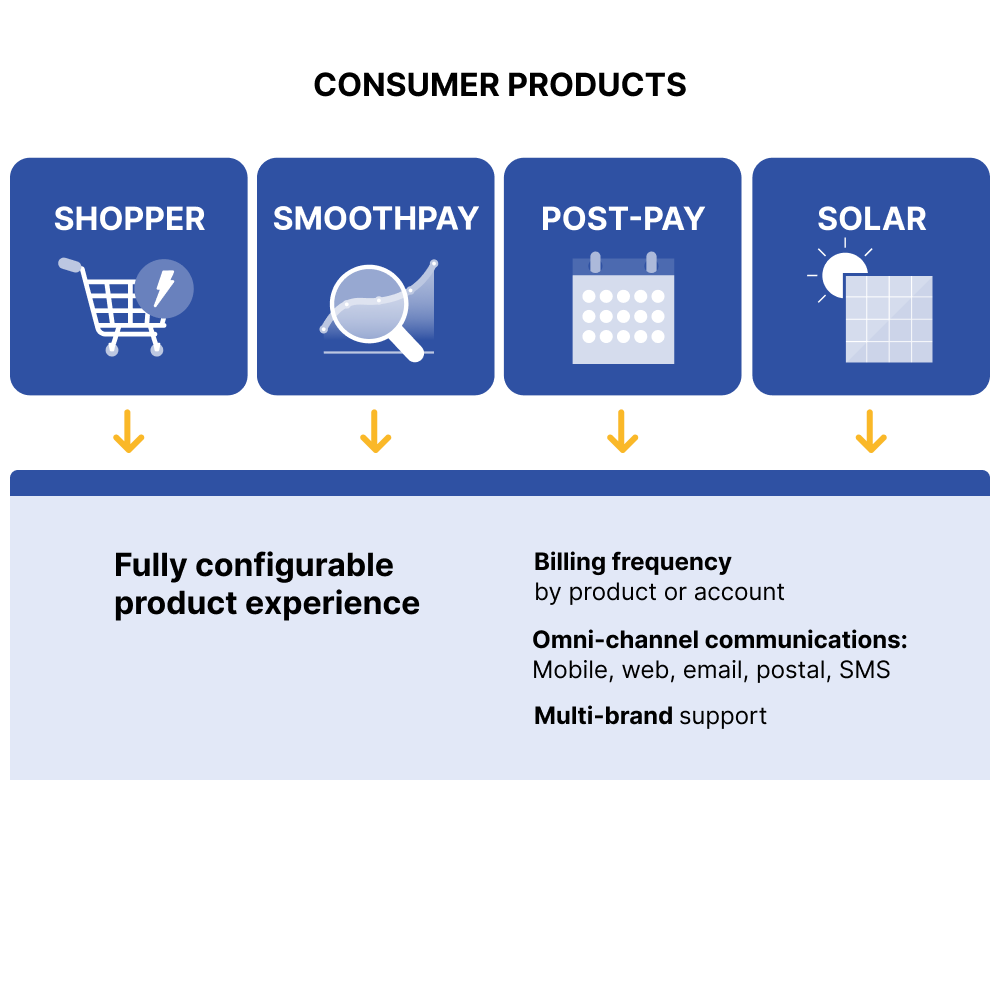 Consumer Experiences
Flux's award-winning web and mobile apps, range of product and payment options, and multi-channel communications, are proven to increase CSAT and retention and reduce cost-to-serve. To enable you to diversify your offering and capture new revenue streams, Flux's consumer experiences support multi-brand retail and white labelling.
Flux's Consumer Experiences integrate with other Flux solutions or can consume and present data from your existing system.
Future-proof your business
A technology-first approach to energy retail.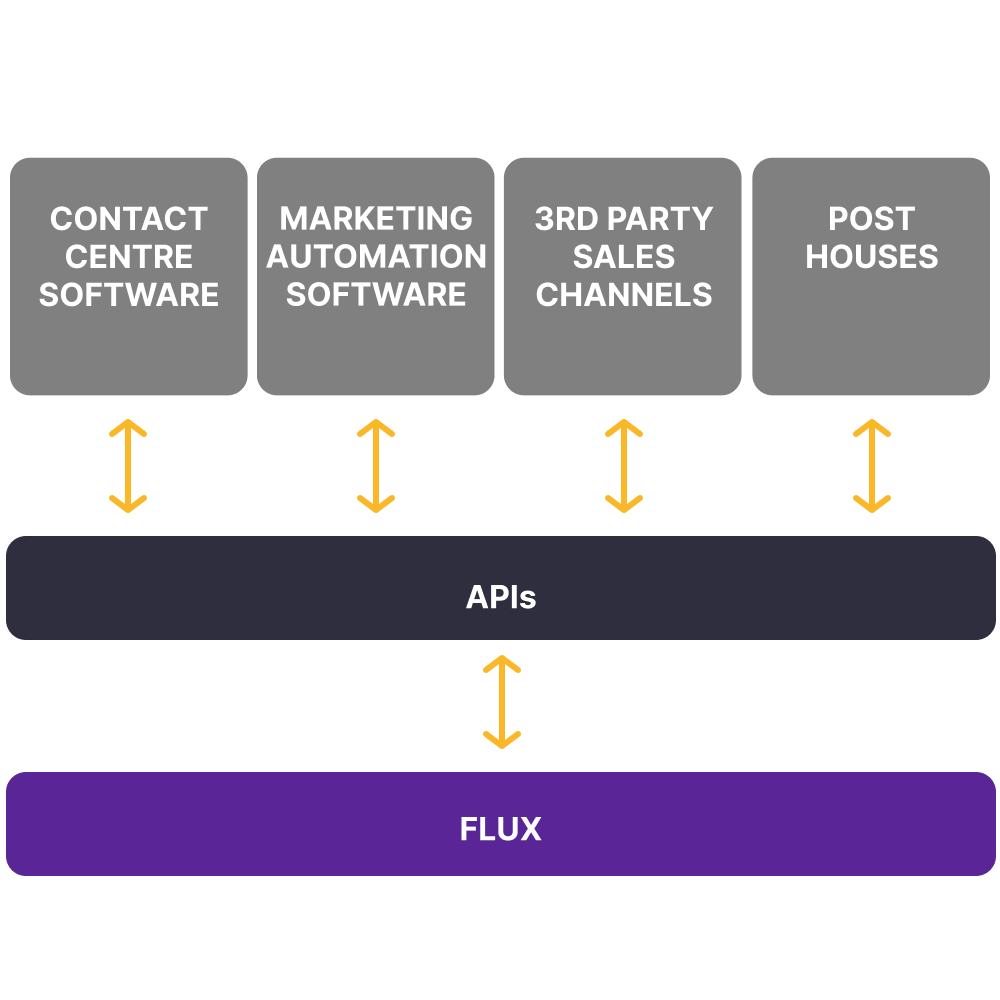 Extensible
Flux is built to integrate, giving you maximum flexibility over the software suite you use across your business. Whether it's your marketing automation suite of choice, your existing CRM, or your analytics tooling, Flux integrates easily, meaning you can implement faster and get ahead of the competition.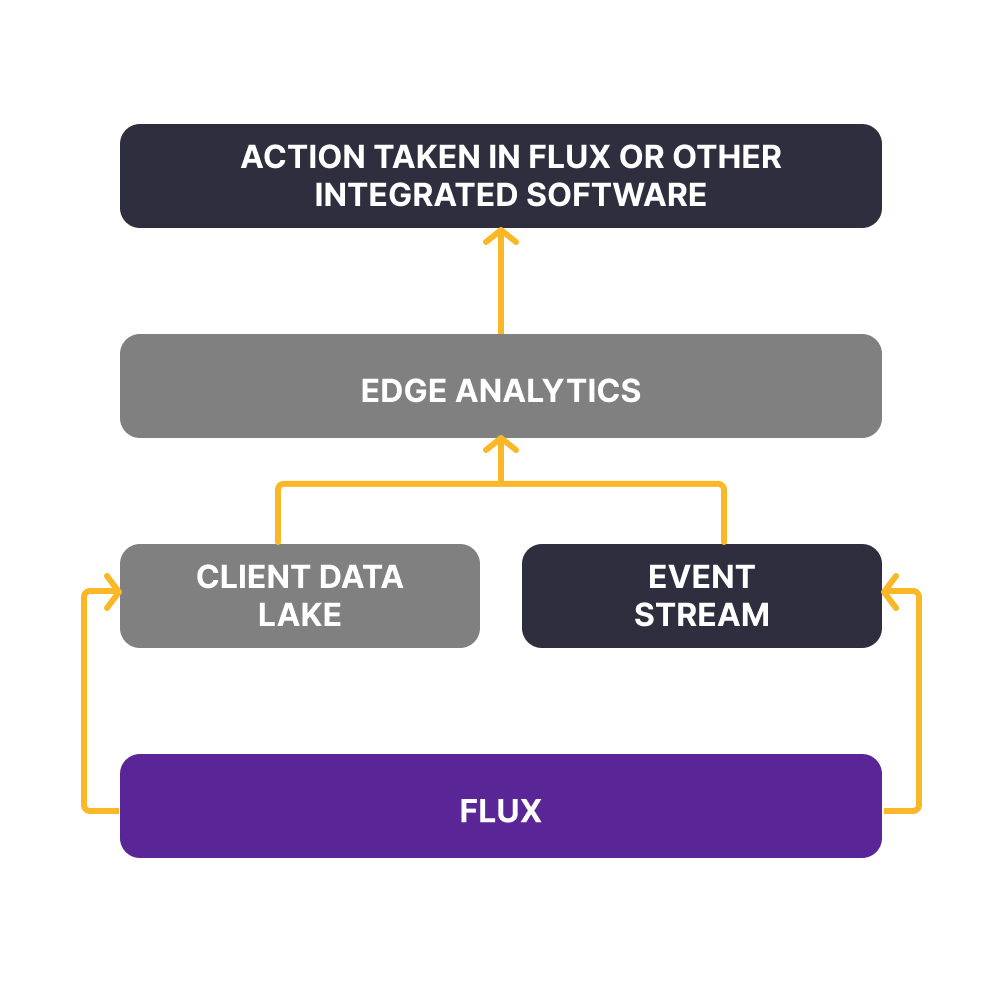 Smart data
To win in a data rich world, retailers need to be able to connect multiple internal and external data sources to make competitive plays. Flux is built to integrate with your cloud or on-premise data lakes in a convenient format that accelerates delivery of analytics insights. By leveraging Flux's event streaming technology your business can also respond to key energy and business events instantaneously.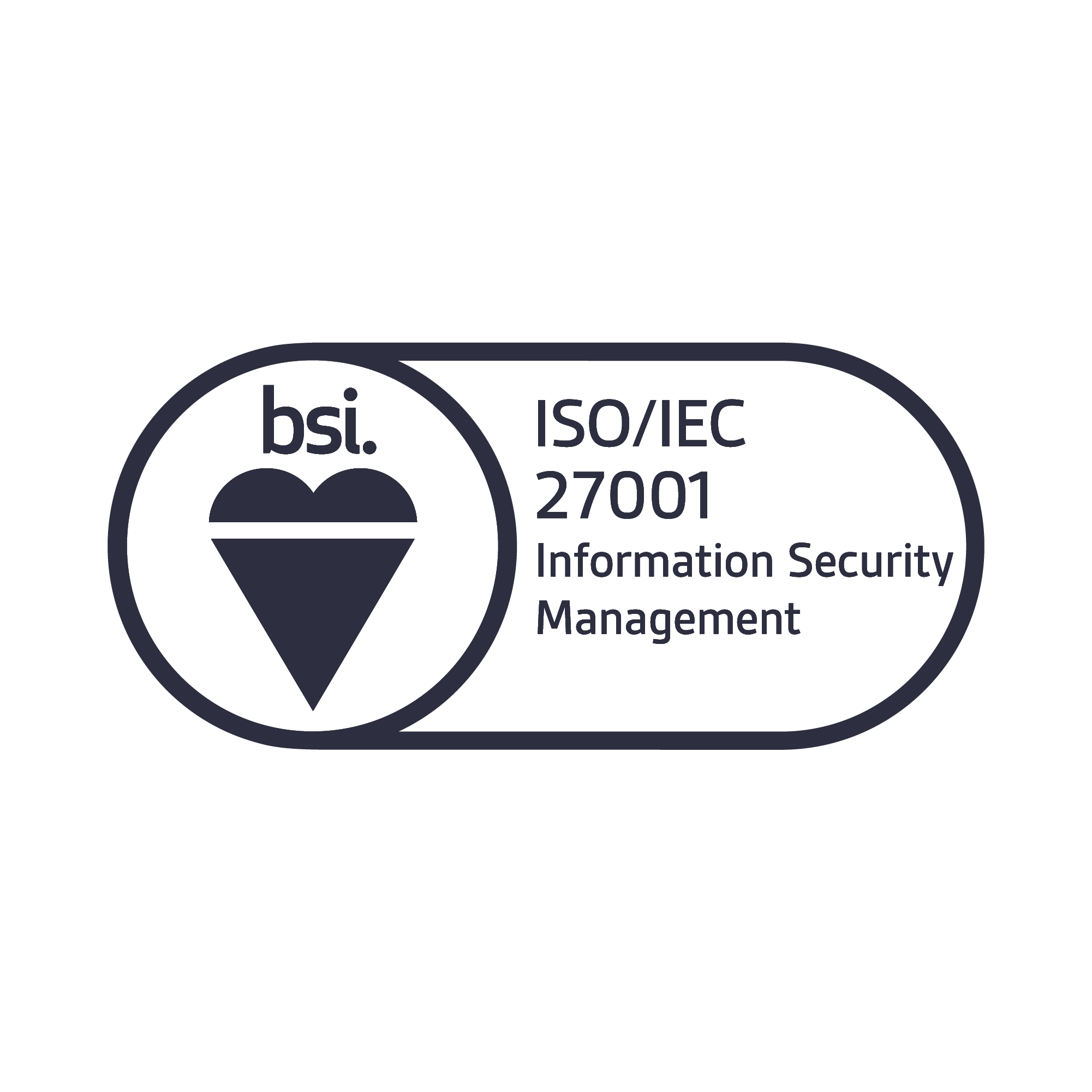 Secure
Flux makes security and privacy compliance effortless. GDPR compliant, with an intelligent Consent Management solution built in, and the assurance of secure data handling (ISO 27001 certified), you can focus your energy on growing your business.
Reduce your cost to serve
Flux is proven to reduce inefficiency and grow business value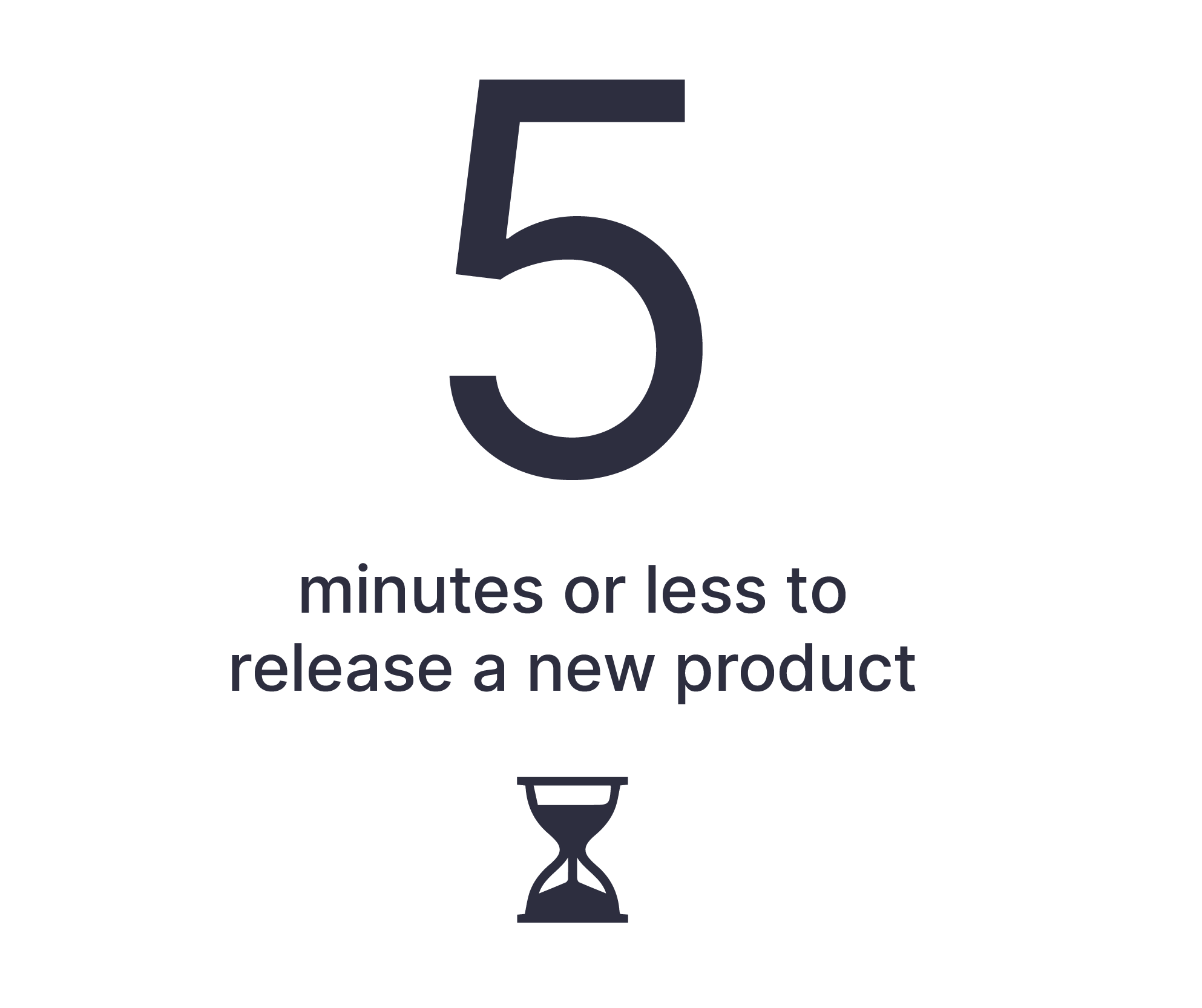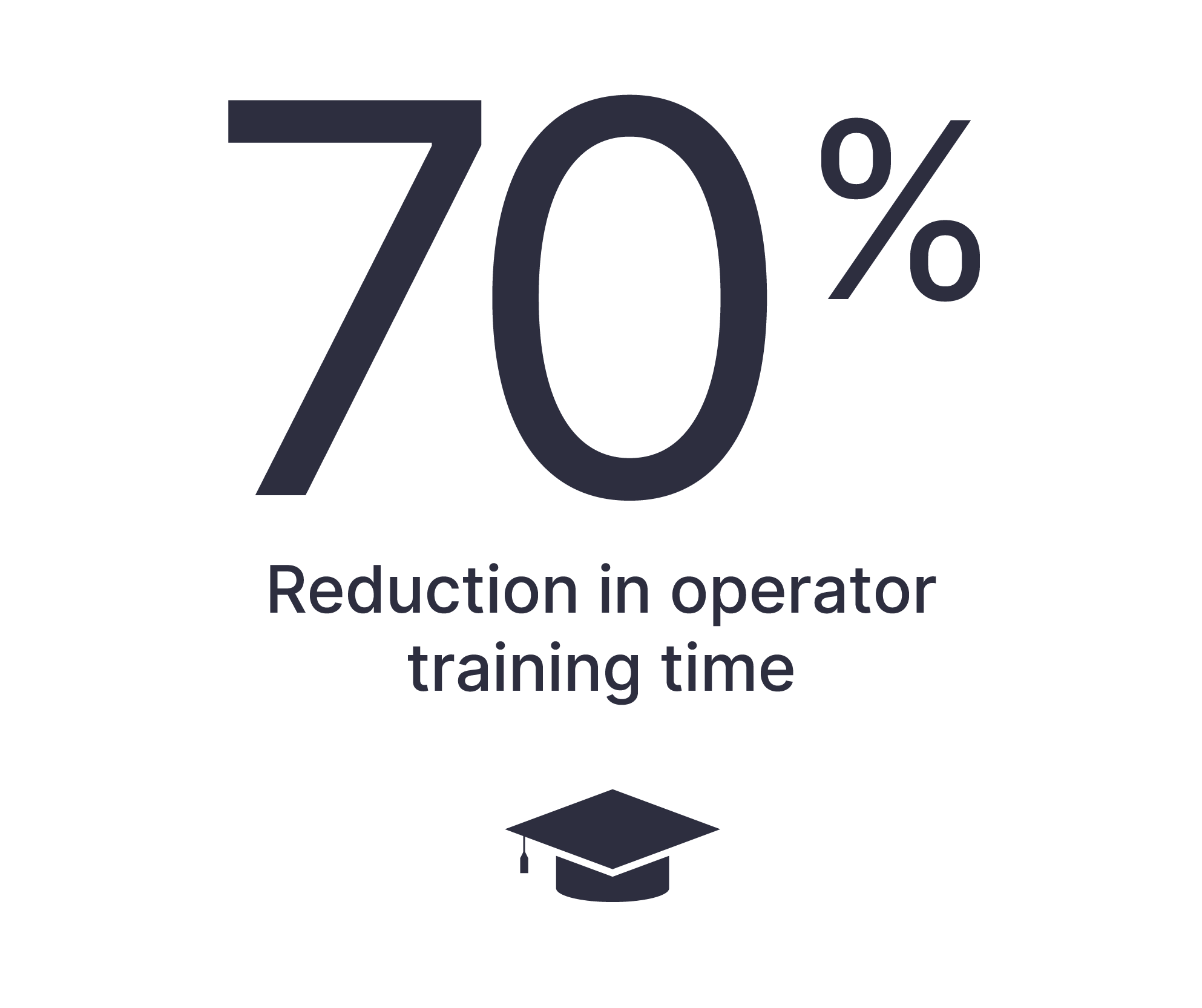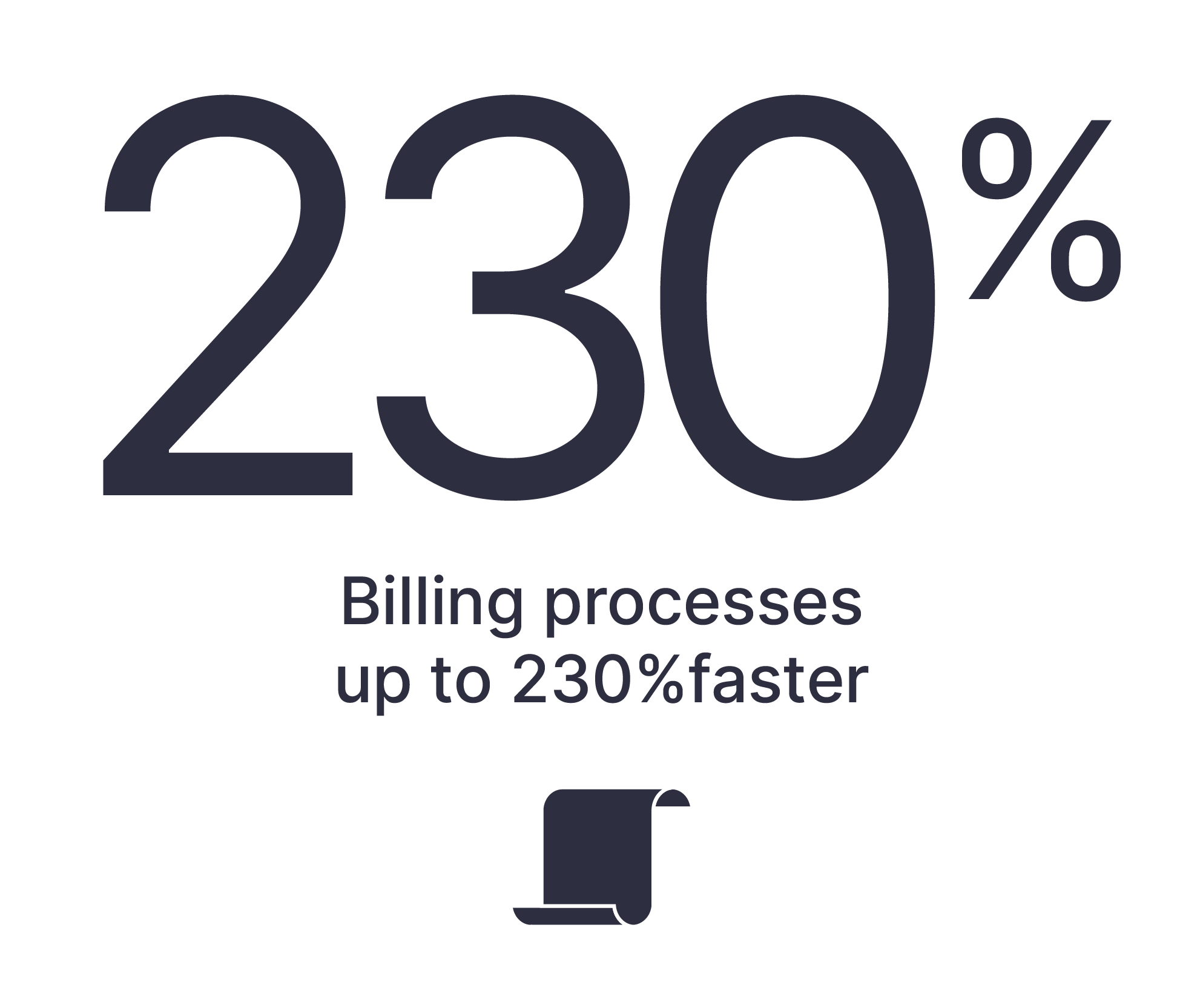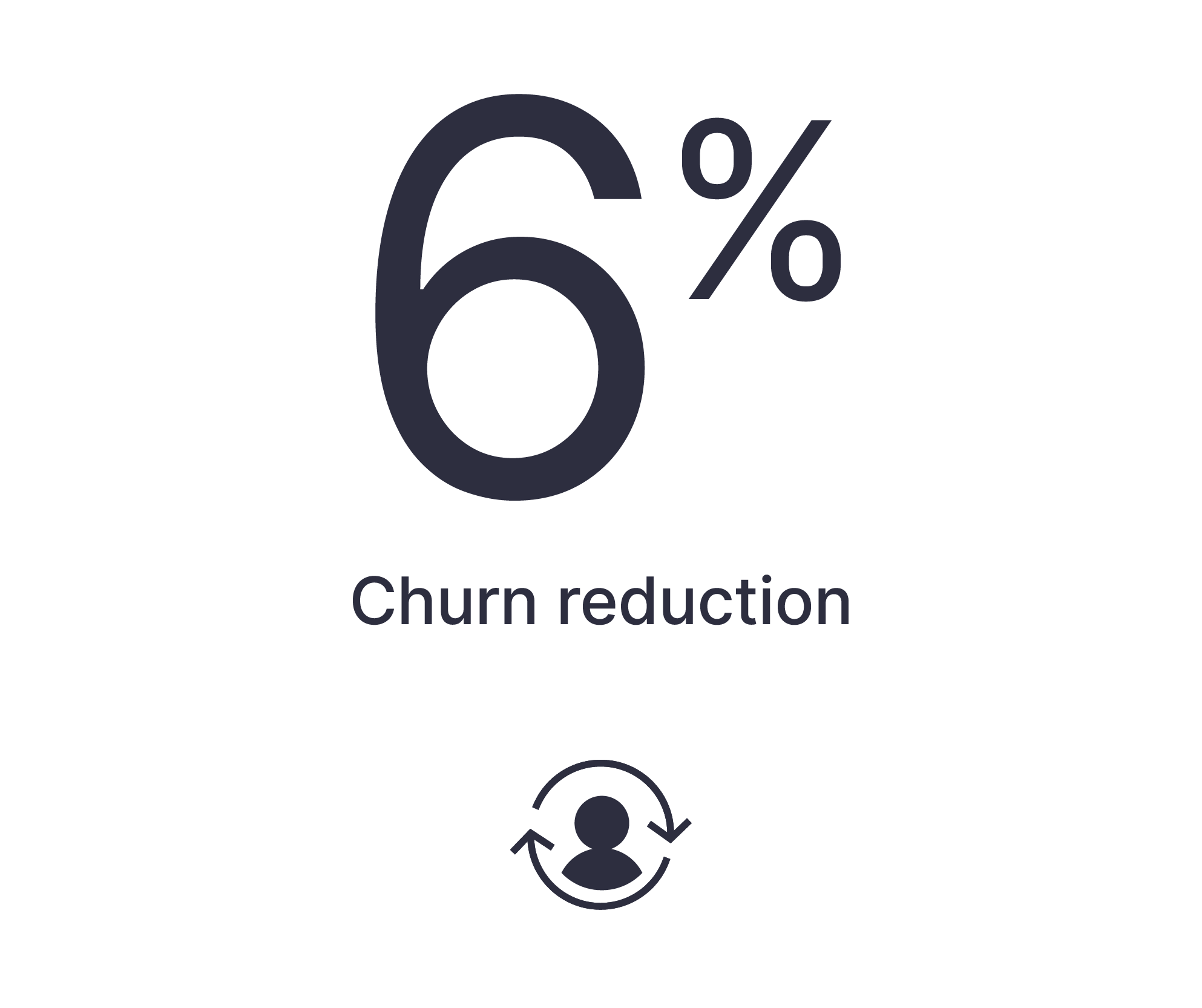 Get best in class support and service.
Flux's Professional Services team supports our clients through the implementation of their Flux solution and ongoing. We pair our clients with a dedicated Product Specialist who partners closely with operational leaders to build a solution collaboratively. Our Service Desk operates 24/7.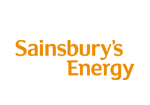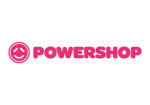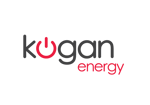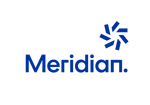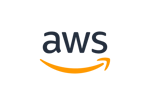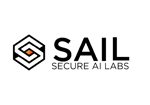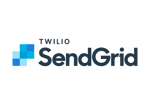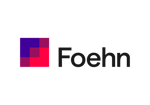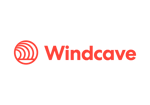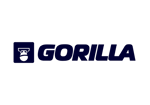 Our team deeply understands retail technology
Flux was built by a team of engineers and designers who have run energy retail businesses. We intimately understand the challenges of retail in a digitising world, and where and how to capture new value.
meriko borogrove
Meriko spent 22 years at Apple, most recently as Senior Director of Engineering in the top-secret Special Projects Group. She was deeply involved in QuickTime and was a founding member of the iPhone team, where she was responsible for building the iPhone camera.
Michael Koziarski
Currently CTO at retail software business, Vend, 'Koz' is best known for his contributions to the web application framework, Ruby on Rails, and for his input to global Saas through his consultancy work. As well as software expertise, Koz has a background in economics and finance.
Rob Lee
Formerly the Managing Director at both IBM and Telstra NZ, Rob now advises companies with global growth aspirations. He's passionate about the significant challenges and opportunities created by the colliding worlds of business and technology; from strategy to market engagement and execution.
Nic Kennedy, CEO
Nic has an extensive background in product development, AI and retail technology. She specialises in scaling technology start-ups globally and has held executive and leadership roles in startup and multi-national corporate environments in New Zealand and overseas.
Nikki Bloomfield, VP People & Practice
Nikki brings extensive legal practice and 20 years' experience in the energy sector to Flux, where she ensures our products remain compliant in all markets. Nikki has launched and grown two technology-led energy retail businesses.
David MacDonald, VP Engineering
David brings more than a decade's experience in engineering SaaS products for the ISP, streaming media and fintech industries to Flux. Under his leadership, our teams build secure, high performant products that integrate simply.
Dawn Ngaamo, Programme Director
Dawn is a strategy and delivery expert who has led innovation and development teams at PwC, Spark Ventures and Orion Health. From developing one of the first 3D gaming websites to building multi-million dollar development companies, Dawn has an extensive record of results.
Simon Pohlen, VP Solutions & Architecture
Before Flux, Simon led the technology practice at an energy retail business. This experience, and a career in data and software management, enables Simon to effectively guide our team to build solutions that flex to the ever-changing needs of the energy sector.
Jessica Venning-Bryan, Chief Client Officer
Jessica brings substantive experience in energy, innovation and customer engagement to lead our client and product teams to respond to our clients needs. Before joining Flux she co-founded and grew a technology-first energy retail business to a successful exit.