Masters of customer engagement tooling.
With a heritage of delivering exceptional user experiences, Flux can help you surprise and delight your customers

.
"It has been an absolute pleasure working with Flux to deliver a leading global application and proposition to UK customers - they're not just a greatly valued partner, but also a trusted part of the team."
David Winter, Head of Powershop UK
6% churn reduction.
Multi service award winning clients.
World first Shopper payment product.
Configurable products to win (and keep) customers.
Flux's Customer Engagement solutions can be fully configured to suit the needs of your business - choose to deliver an active Shopper experience, smoothpay and post-pay options, solar tooling and more. All consumer products are entirely configurable with multi-brand support and billing frequency by product or account, and all are supported by omni-channel communications.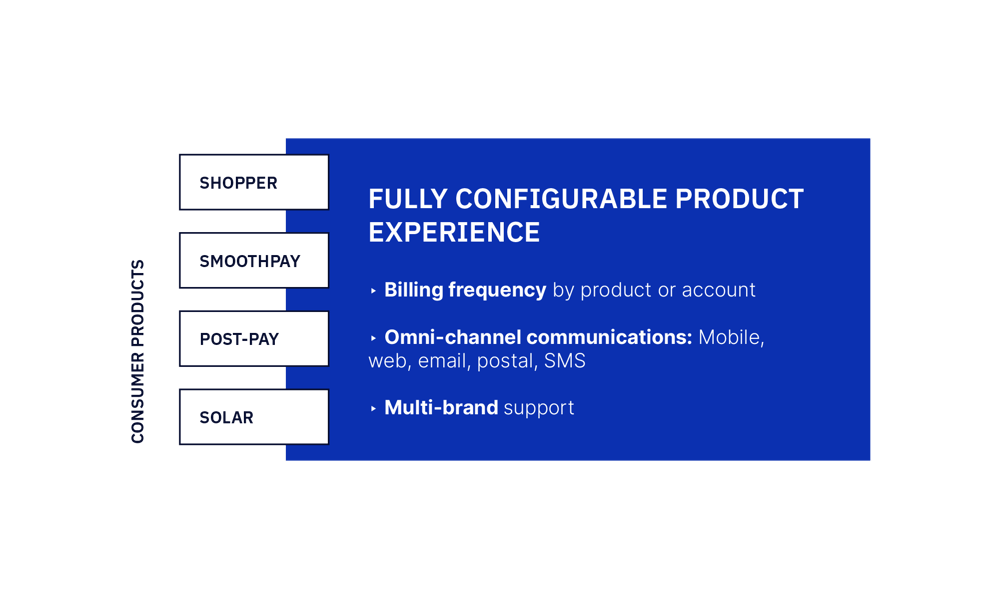 What could this look like for your business?

Knowledge and engagement tools
When it comes to customer engagement, knowledge is power. Allowing your customers to access and understand the information they need to engage in their power purchase is a specialty of Flux, and can vastly improve cost-to-serve and engagement results.

Customer self-serve
Allowing customers to self-serve leads to significant cost-to-serve reduction, speed of service and customer satisfaction. Flux is built with a single view of a customer, meaning both customers and operators alike can access and revise the same information.

Mobile and web apps
In a digital age, mobile and web apps are a table stake that can offer competitive advantage. Flux has a dedicated user experience team focused on app usability and performance, and can work with you to design an app that reflects your unique business strengths.

White label partnerships
If expanding your profitability through a white label partnership is your goal, Flux can make your journey simple. With multiple white label partnerships under our belt, we're adept at helping our clients launch and manage their white labels with speed and agility.

Your use case here...
Designing and deploying innovative customer engagement and user experience initiatives is native to Flux. Talk to us about how we can help you engage your customers to increase lifetime value and reduce churn.
Talk to us
Case Study - Powershop NZ
Demand-response tariff success.
When network companies in New Zealand began to bill retailers on a time-of-use basis, Powershop identified an opportunity to pass on the off-peak savings to savvy customers who were willing to load shift. Cue a new product - Get Shifty - made possible by Flux's FlexiBill capability. Using a new app interface (also designed by Flux), Get Shifty shows customers exactly how much energy they are using and money they are spending during peak times.