Energy Shifts
Digital transformation is essential to ensure energy companies stay relevant, profitable, and pave the way to a new energy future.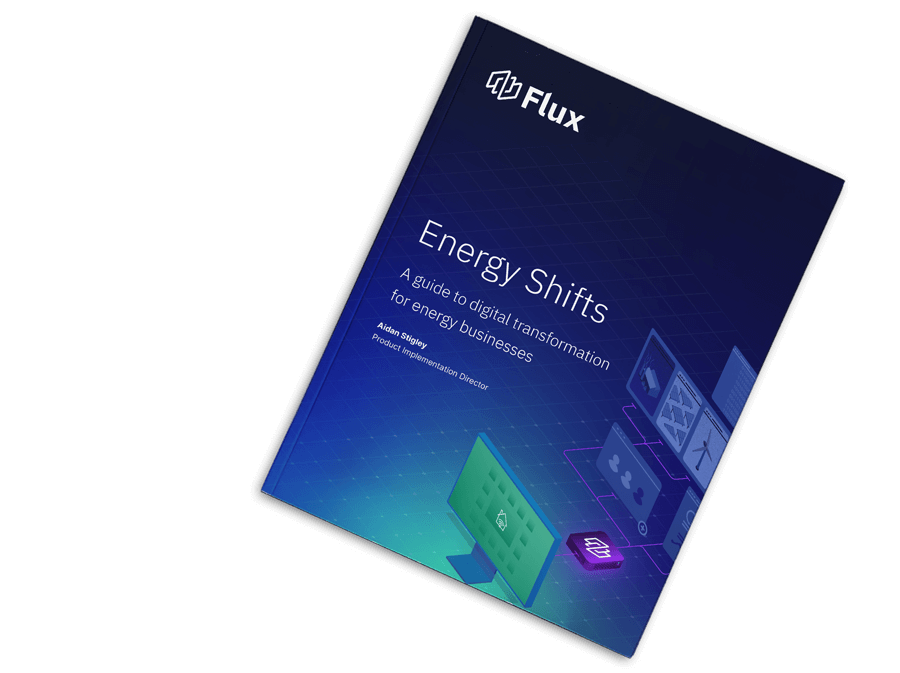 If there's one thing for certain in 2023 it's that the energy sector is undergoing change at a pace we've never seen before. There have never been more priorities to keep on top of - adhering to compliance requirements, reducing cost to serve, growing market share and keeping the innovation pipeline flowing are just some of the challenges energy businesses are facing. To survive in this rapidly evolving sector energy organisations must be able to adapt quickly – not something the industry is typically renowned for!
This guide encompasses Flux's Product Implementation Director Aidan Stigley's extensive expertise in helping energy businesses undergo digital transformation including:
Why you should focus on outcomes, not requirements
How to bring your team on the journey and keep them engaged
Tips for maintaining good comms through the process
The critical role organisational culture plays
Considerations for sourcing technology
This comprehensive guide is a must read for all energy leaders preparing for change management processes.

About Aidan Stigley
Implementing software and driving digital change is not new to Aidan Stigley, or 'Stig' as he's fondly known at Flux. From Vodafone to Fronde, Fijitsu to Powershop and now Flux, Stig has worked on a wide range of agile projects responsible for transforming these organisations (and more) into innovative changemakers. As Product Implementation Director, Stig is responsible for leading the implementation of Flux in visionary energy companies, supporting their evolution in a rapidly transforming environment.

Why partner with Flux for your transformation
Our high engagement, comprehensive approach delivers exactly what you need to mobilise change.

We're passionate about empowering visionary companies to lead our world to a more socially and environmentally sustainable energy future. For us it's not about delivering tech to order, it's about tailoring our solutions to meet the specific needs of our clients, and their clients.