Build a base for your business
From attraction, through to retention, Flux offers a product suite to suit the entire customer journey. Whether you're after a stand alone solution to plug in, or an end to end replacement, we have the tools to suit your business needs.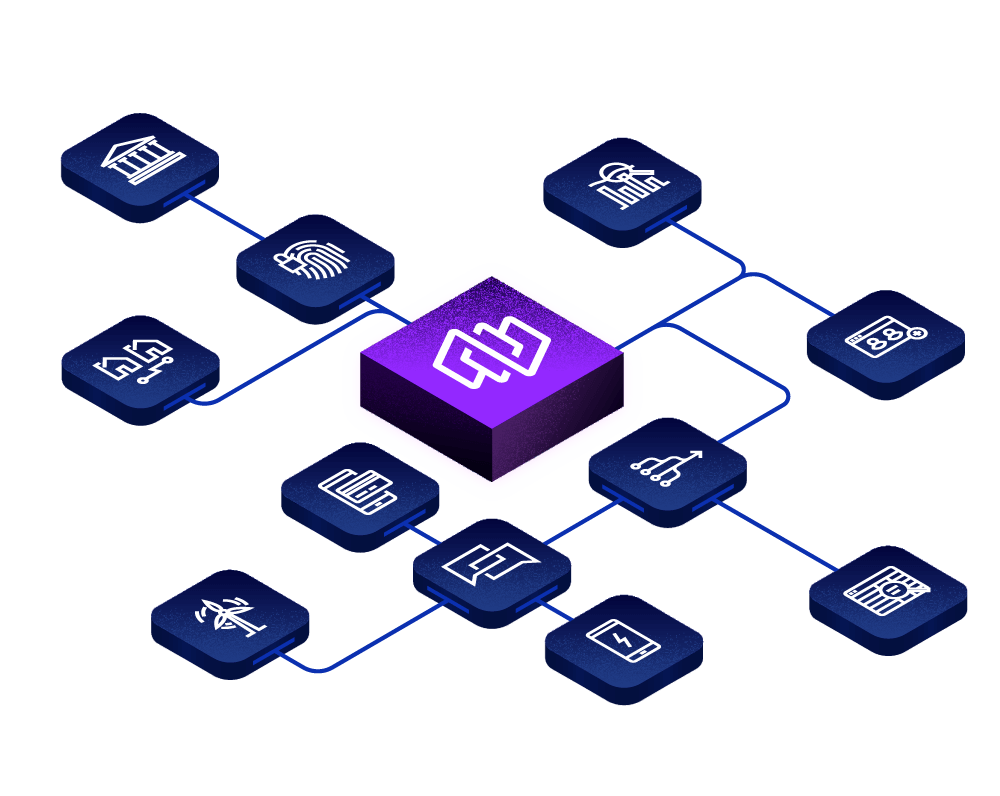 Products
Flux offers a core set of tools which we focus on making the best in market. Alongside these, we integrate and partner with a range of best practice providers to ensure you have an end to end solution which will integrate simply with your business.

Billing
Pricing & billing solutions that grow with you
Bill any tariff, price any plan. Flux's pricing and billing tools allow you to test and deploy new propositions faster, reach new market segments, and ensure total accuracy.
At a glance
Simplified and standardise pricing

Flexible tariff management that support all meter configurations

Make decisions through accurate and accessible data

Customer Management
Software that operators love to use
Get a single view of you customer, no matter what stage of the journey they're at. Flux's operator tools allows staff to see all required data points in a single screen, simplifying processes and streamlining workflows.
At a glance
Automated industry processes to streamline workflows

Centralised customer view, one view for everything you need

Complex role management across C&I and residential customers

Customer Experiences
Best in class customer tooling
With a proven record delivering world leading user experiences, Flux can help you attract and retain more, profitable customer segments. From self-serve tooling, mobile and web apps, and white label partnerships, Flux can help you design and deploy a solution that meets your acquisition objectives.
At a glance
Enhance your brand experience through omni-channel communications

Simple integrations puts the control in your hands

Measurable customer results with clear, easy-to-access data

Credit & Debt
Automate for total efficiency
Our totally configurable debt solution enables you to decide how your credit and debt process looks and ensure every step of the process is tailored to your customer set.
At a glance
Reduce CTS through customer self serve

Client led configurability with automate triggers and communications

Out of the box PCI compliance
Solutions
If you're dreaming of something new, chances are, so are we. Our solutions cover the market leading tools we're building alongside our clients to further push the energy transition.

Distributed Energy Resources
Solutions for a burgeoning market
Take your distributed energy strategy to the next level with Flux's market leading new-energy capabilities. In a world where small-scale distributed energy is growing at speed, those with the most elegant approach to aggregation and control will prosper.
At a glance
Responsive meter data management

Platform integration through comprehensive API & event streaming coverage

Communication of value, served through multiple channels

Power Purchase Agreements
Drive renewable energy uptake at scale
Power Purchase Agreements (PPAs) offer both buyers and sellers of renewable energy long-term confidence regarding price and volume. Take part in the PPA market to drive renewable energy uptake at scale and bring new energy ideas to life.
At a glance
Easily implement and configure sleeved, synthetic or physical PPA's

Explore new markets through Flux's rapid deployment

Lead, shape and develop the new energy ecosystem
Found a product for your business?
Too often companies are sold complex software packages that don't help them achieve their goals. We're interested in driving true growth for your business. If this aligns with your ambitions, get in touch below.

Chat to one of our team members →